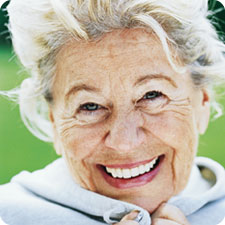 The members of the CarePartners professional team represent our commitment to providing a comprehensive array of quality home care services.
Our Caring Team
The members of the CarePartners professional team represent our commitment to providing a comprehensive array of quality home care services. From our registered nurses and home health aides to our therapists and social workers, all CarePartners personnel are dedicated to our primary philosophy of care. All personnel are screened, insured and operate under expert supervision.
Nursing
CarePartners employs highly skilled registered nursing professionals to deliver our skilled care services. While many of our nurses hold master's degrees, we require a minimum of a four-year degree or a specialty certification. We ensure all nursing staff members maintain their licensure and certification requirements.
CarePartners nurses assess the patient's needs and work with the physicians to develop and carry out the appropriate care plan. They serve as a main clinical contact to provide the clinical care and educate patients, families and caregivers to meet the patient's physical, functional and emotional needs.
A CarePartners registered nurse is on call 24 hours a day and typically responds to calls within 15 minutes.

Learn more about our skilled nursing services.
Home Health Aide Assistance
CarePartners' home health aides perform valuable services as an extension of our nursing and therapy teams. These duties include helping patients perform daily activities, such as bathing, personal care and meal preparation, as well as assisting with care-related exercises administered by clinical professionals. All of our home health aides work under the supervision of our skilled nursing staff.

Learn more about our home health aide assistance services.
Therapy Services
CarePartners therapists offer comprehensive therapy services to meet the patient's individual needs, including physical therapy, to regain or increase movement; occupational therapy, to help the patient manage daily activities; and speech therapy, to help the patient regain swallowing or communication skills.
To maintain consistency, we use the same expert therapists to create and administer the plans of treatment. We know that patients benefit by establishing a relationship with the therapist and continuing to work with the same professional throughout treatment.
We also make it a priority that each patient knows his or her therapeutic goals and is committed to the individualized care plan. Patients who are dedicated to their own therapy program achieve the most benefit.
Medical Social Workers
CarePartners master's prepared medical social workers serve as an important link in our continuum of care. These professionals assist patients and families by offering counseling, connecting them with important community resources and helping them cope with lifestyle changes.

Learn more about our medical social work services.