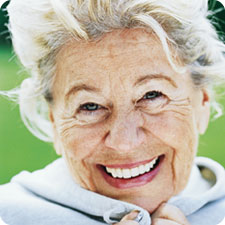 Testimonials
"CarePartners Home Health has dependable staff and provides my parents with reliable skilled care. The staff is readily available to assist me in giving my parents the best health care possible. They were able to provide me with excellent referrals for additional professional service providers, such as a social worker, physical therapist and a podiatrist.
"CarePartners has superior skilled care and staff compared to other home health care agencies. I trust the care that they can provide my elderly parents.
"They provide me with good advice on ways to work with my elderly parents for their health care as well as how to discuss difficult topics with them."
—Jean Jones

"The staff of CarePartners has a genuine high level of concern for the well-being of my mother. I know that I can depend on them to provide my mother with the best care possible.
"CarePartners' staff is very knowledgeable. I always know that I am getting good advice that I can trust."
—Ernie Heller

"There are many benefits to having CarePartners as a partner. They provide us with convenient care, and are exceptional in interacting with patients. All of the staff provide tender, loving care. They are superior in nursing and therapy compared to other agencies we have worked with in the past.
"The staff of CarePartners takes the time to call and keep us updated and informed on our health care. We appreciate their straightforward and honest approach."
—Jim Destazio

"I began using CarePartners a few years ago after a trustworthy recommendation, and I was very pleased with their service. When I needed care again after back surgery, I contacted them. The staff is prompt, reliable and very knowledgeable. I can count on them to be here when I need their assistance."
—Jo Knapp